TiVo Experience
Our legacy TiVo product is no longer available to order for new customers.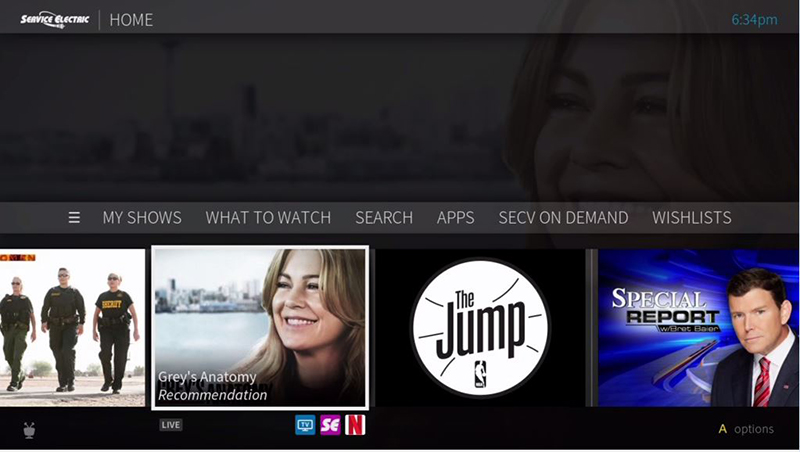 My Shows
Find. Watch. Repeat. All of your recordings and streaming videos appear in the My Shows list. OnePass gathers every episode of a series available anywhere and adds them all right to your My Shows list. Now you can watch a series from beginning to end, or start on any episode or season you want. If it's not available on TV or On Demand, OnePass fills the gaps with episodes from providers like Netflix.
---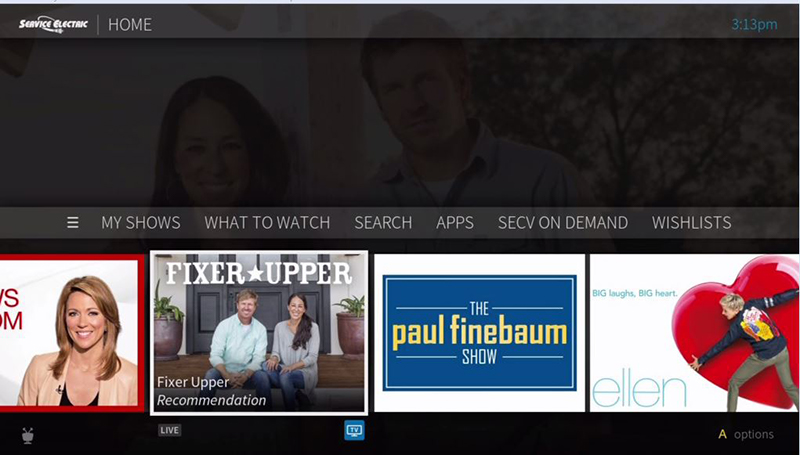 The SmartBar – Ready When You Are
The SmartBar, located at the bottom of the Home screen, predicts shows to watch based on what your household usually watches at a particular time or day. For example, if you normally watch the previous night's late-night talk show the next morning, you'll see it in the SmartBar when you wake up. If the kids tend to watch shows while dinner's cooking those shows will be waiting in the SmartBar at that time each day.
---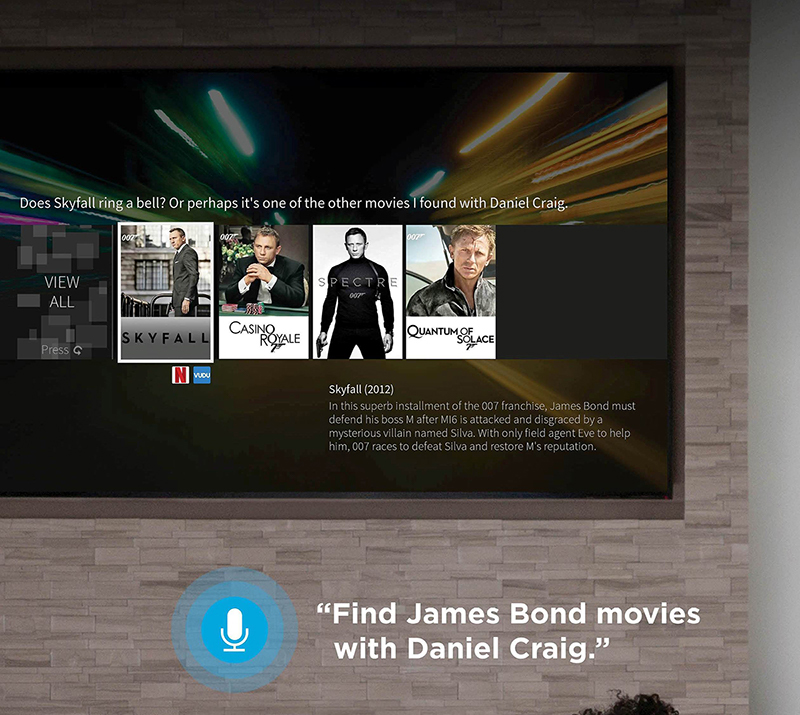 Ask for what you want
Ask for what you want The TiVo voice remote is the only remote that lets you speak in natural language and gives you the flexibility to narrow your search results as you go. Search for shows, tune to a channel, ask for recommendations…its' all at your fingertips.

To issue a voice command press and hold the VOICE button and speak naturally into the remote. You can say things like "Watch Game of Thrones", or Fast forward three minutes" or "Launch Netflix" or "Find some action movies." You can even add on your initial command to get more specific. For example, after the command, "Find some action movies," you could add "Just ones with James Bond."

---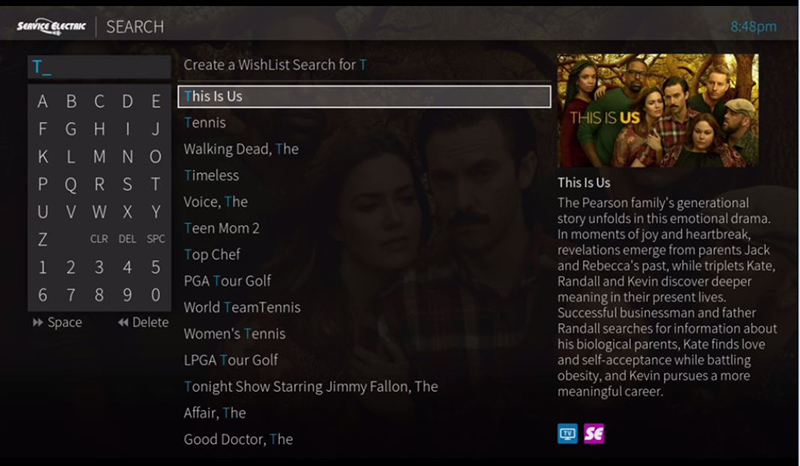 Seek And You Shall Find
Only the TiVo experience offers fully integrated search. No other device instantly scans across all TV programming, On Demand, and streaming video apps to find exactly what you want. If like an entertainment search engine presenting you with a list of great options, so there's almost nothing you can't start watching in seconds.

Search by show title, episode title, show description, or person name. The TiVo service searches all of your video sources at the same time. You can even search for a particular channel by its network name or call sign (e.g. ABC or HBO).
---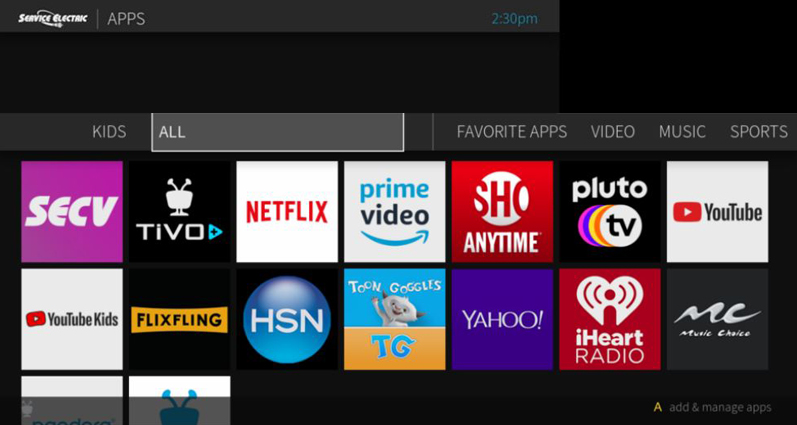 Video Apps - Everything With One Remote
When you search or browse for movies or individual episodes of series, your results include videos available to stream from your selected video apps such as Netflix, Amazon Prime Video, Showtime Anytime, TiVo+, Pluto TV and more. No need to switch to a different input.
---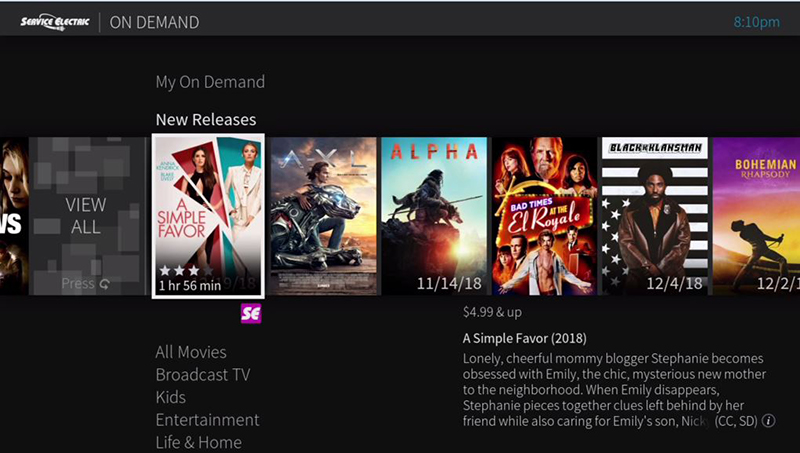 Advanced On Demand
With TiVo On Demand, browse poster art to find a movie or TV show to watch instantly. The easy to navigate menus enable you to discover the content you want to watch.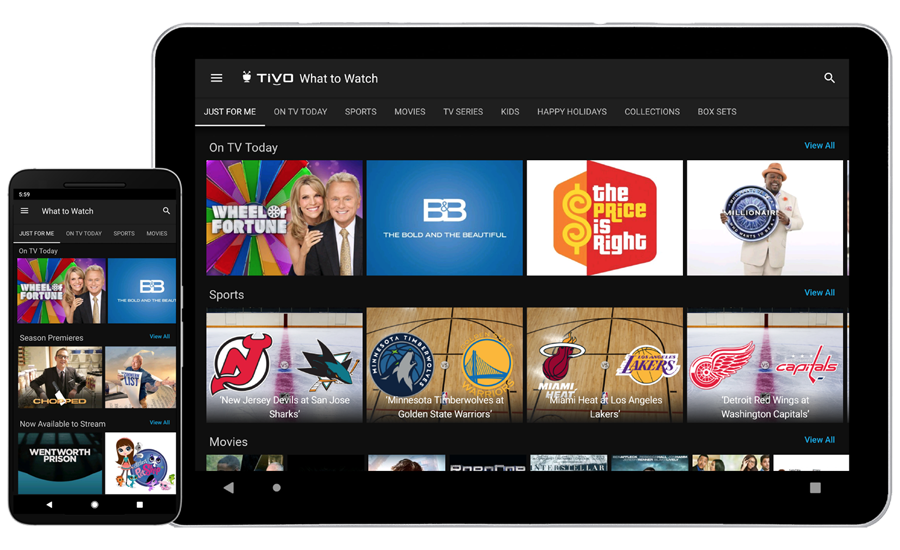 TiVo App Features
Watch live TV, recorded shows or On Demand content on your mobile device while on your home network.
Schedule and change recordings from anywhere.
Use the app as a remote control to navigate your TiVo.
Search for shows and browse the channel guide.
The Watch SECV TiVo app is only available to residential customers with a SECV TiVo DVR. Access to TV programming is based upon your SECV TV service subscription level. Internet service is required to use the Watch SECV TiVo app. Streaming live TV, recordings and On Demand content is not available outside your home Internet connection. The Watch SECV TiVo app requires iOS 12.0 or later and is compatible with iPhone, iPad, and iPod touch and select Android devices running 6.0 or higher.