Dish Buyback
Never Let Weather Predict Your TV Signal;
Switch and Save with the Dish Buyback Program
Ditch Your Outdated Satellite Technology and Get Clear, Reliable Service Regardless of the Weather.
TV Service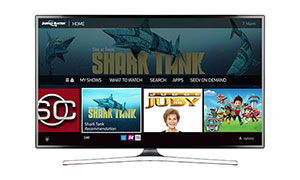 The TiVo Experience Gives You Access to an Entire Universe of TV Shows, On Demand Movies, Plus Streaming Video Services like Netflix, Amazon Prime and YouTube. Plus, with the TiVo Voice Remote You Can Use Your Voice to Change Channels and Search Across Live, Recorded, and Streaming TV to Find What You Want to Watch Quickly, Simply, and Easily.
Watch Your Favorite Shows on Your Favorite Devices Anywhere With TV Everywhere (TVE)
Instant Access to More Than 12,000 Shows and Movies On Demand
All of Your Favorite Channels in Stunning HD Picture Quality
Internet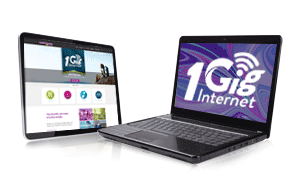 Download Speeds Up to 1 Gig*
Simultaneously Stream Shows and Movies, Download Music, and Play Online Games
The Plume Whole-Home Wi-Fi System Expands Your Network to Get Fast, Reliable, Consistent Coverage Throughout Your Home.
No Buffering or Delays Because you are Always Connected
Faster and More Reliable than DSL
Phone Service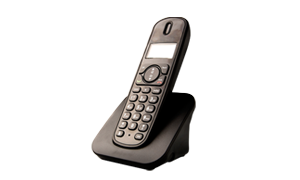 Switching Made Simple: Sign Up and Keep Your Existing Number
Unlimited Local & Long Distance Calling to Anywhere in the United States, Canada, Mexico and Puerto Rico
Endless Features: Caller ID on TV, Caller ID, Call Waiting, Call Forwarding, and More
Listen to, Download, Manage Your Voicemail on the Go from Your Email So You Never Miss a Message
How SECV's Dish Buyback Program Works:
Call 877.955.SECV or Chat With One of Our Friendly Customer Service Representatives about the Dish Buyback Program. All You Need is Your Most Recent Satellite Programming Bill as Proof of Service to Qualify for the Discount.
Choose the Discounted Dish Buyback Package: TV, Internet and/or Phone to Meet Your Needs.
Schedule an Installation Appointment.
An Installer Will Arrive at Your Home at the Scheduled Date to Perform the Installation.
Start Enjoying Your New Services From SECV!