Online Bill Pay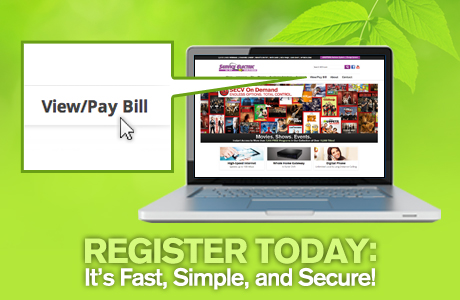 Go Green Today with Online Bill Pay
The Safe, Easy, and Secure Way to Pay Your Cable Bill!
Take advantage of the convenience and ease of online bill pay that is available to all Service Electric Cablevision customers! Switching to online bill pay saves you time and money; all while helping to conserve the environment.
Avoid the hassle of searching for your statement each month and receive it by email. No more stamps, trips to the mailbox, or stacks of paper. With a click of the mouse you can instantly view and pay your bill online. It's fast, simple, and secure. Simply click the button below to register!