High-Speed Internet
Powered by PenTeleData
The Perfect WiFi Solution to Connect All Your Devices With Download Speeds Up to 350 Mbps
Speed Matters:
Faster Speeds to Meet Your Needs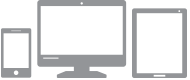 1-3 Connected Devices
20M
Internet
Download: Up to 20 Mbps
Upload: Up to 2 Mbps

Total Monthly Data Plan:
500 GB/Month*

4-5 Connected Devices
50M
Internet
Download: Up to 50 Mbps
Upload: Up to 5 Mbps

Total Monthly Data Plan:
750 GB/Month*

6-8 Connected Devices
100M
Internet
Download: Up to 100 Mbps
Upload: Up to 10 Mbps

Total Monthly Data Plan:
1,000 GB/Month*

10+ Connected Devices
350M
Internet
Download: Up to 350 Mbps
Upload: Up to 35 Mbps

Total Monthly Data Plan:
2,000 GB/Month*
*$10 for each incremental 50GB of data or portion thereof used beyond the monthly data plan. Applicable only if 100% of monthly data plan is reached more than three (3) times in any twelve (12) month calendar year. Monthly Data Plan FAQ
Bundle SECV High-Speed Internet

with TV or Phone and Save
Touchstone DG3450 All-In-One WiFi Modem Router
DOCSIS 3.1 Technology to Support our Fastest Speeds
Dual Band 2.4GHz & 5GHz Allows for Two Separate WiFi Networks and Less Interference
Supports a Minimum of 24 Downstream Channels
Provides 802.11 a/b/g/n/ac wireless connectivity for enhanced mobility and versatility
$5.95/Month
Watch the video below to learn how to maximize your home WiFi experience, or chat with a SECV Customer Service Representative now to upgrade.
View Video
Upgrade Now
All High-Speed Internet packages require a cable modem. Actual Internet speeds may vary and are not guaranteed. Rates are subject to change. Rates do not include franchise fees, FCC regulatory fees, or taxes. PA sales tax applicable to some rates and fees. Installation fees may apply.

PenTeleData or SECV will use reasonable efforts to notify customers prior to terminating the service for excessive bandwidth use.

IP traffic sent to customers on ports TCP 25, TCP 80, TCP 443, TCP 445, TCP 1080, TCP 6667-6669, TCP 1433-1434, TCP&UDP 135-139, TCP&UDP 67 are blocked for security and network management reasons to minimize customer's computers from being virus infected through well known vulnerabilities and/or to avoid infected or hostile computers from affecting other users computers.

Customers will receive either 2 dynamic public IP addresses acquirable via DHCP or may receive 2 dynamic private IPs behind Network Address Translation (NAT) via DHCP. Customers that receive NAT'd private IPs will have all inbound ports blocked that are not opened as a result of an outbound request due to the operation of NAT.